Fighting Hunger in Portland.
Rain or shine, 52 weeks a year, hundreds of needy people have a hot meal and a community gathering place because generous supporters like you. Understanding food is a human right and hunger is a human wrong. Every Sunday for twenty-five years Potluck in the Park volunteers have prepared and served healthy wholesome meals with dignity and kindness. The secret to Potluck in the Park's staying power is the story of its people.  Our tenacious teams of career-volunteers have inspired thousands of other volunteers to donate their time, talent and money to fight hunger in Portland.  Their dedication and passion has made Potluck in the Park a touchstone for a community in crisis. 
2021 – 27th ANNUAL
Potluck in the Park

Christmas Dinner

Christmas Day
Saturday, December 25, 2021
1:00pm – 3:00pm
OUTSIDE the Portland Art Museum
You are invited to join us for Potluck in the Park's annual holiday tradition. This year we are pleased to be partnering, once again, with the Portland Art Museum. After missing last year, we are very excited to be back with this special event, even in an altered form. Due to COVID restrictions and safety concerns we will not be inside the Art Museum. We will be serving take-out meals, with limited seating, under the big tents in the parking lot across the street from the Museum. We will only be using the Museum building for meal preparation by volunteers. While this might not be the Christmas Dinner of yesteryears, we still expect to serve hundreds of guests a traditional turkey dinner with all the trimmings. There will be warm socks and other warm wear for guests too!
Registration is Required for All Volunteers
You MUST REGISTER to volunteer on either Friday or Saturday. NO Walk-Ins allowed! Be sure to sign up early given the limited number of volunteer opportunities available, they fill up quickly! Each person in your party must sign up individually. There are no group sign-ups. Please sign up for ONE SHIFT on one day only. We want as many people as possible to have an opportunity to help. Again, there will be no same day registration. All sign-ups are done through Hands On Greater Portland.
All volunteers must be fully vaccinated (2 weeks past 2nd shot) and will be required to show proof of vaccination. Masks will also be required of all volunteers both inside and outside. Guests will be required to be masked going through the serving line.
Many of the jobs this year will be outside in the tents. Please bring warm clothes and be prepared to be outside for your entire shift.  What will I be doing? Christmas Eve entails a lot of preparation and set up. We will be unloading trucks. We will be filling take-out containers with salads and desserts. There will be some decorating going on, but it will all be outside this year. There are so many different jobs that happen on Christmas Day. There will be a lot of setting up still to do Christmas morning. Since we will be outside we won't be able to set up tables and chairs the day before. We'll be assembling the turkey dinner and trimmings in take-out containers prior to the outside service. to assisting guests and handing out goodies. We will be able to offer guests somewhat distanced covered seating if they wish to stay to eat. However, we will not be asking our volunteers to wait on the tables.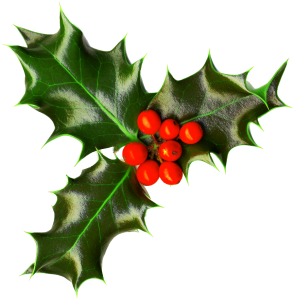 WE'VE MOVED!
Potluck has Relocated to the North Park Blocks
We will be in the next block north of the Park Blocks adjacent to the sculpture in front of the Pacific Northwest College of Art (PNCA). This is between 8th Ave and Park Ave on NW Glisan, one block west of Broadway and one block south of the Main Post Office. This will be our new home until further notice.
Our Smiling Cat : 1930's Hobo Signs
During the Great Depression of the 1930's "hobo signs" were scratched on pavement or fence posts in front of houses across the country. The symbol of the smiling cat meant, "Kindhearted Woman" – someone who could be counted upon for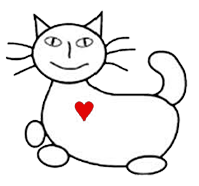 a friendly word and perhaps a warm meal. In hobo language it was a high complement; today it still is. Potluck in the Park has adopted the smiling cat to symbolize what we stand for: A safe haven, rain or shine. We have been serving warm meals to those in need since 1991.
Our VOLUNTEERS speak out.
Please take a few moments to watch this short video and learn more about Potluck in the Park.
Food for the Soul 2019 Concert Success!