POTLUCK IN THE PARK
2019 – 26th ANNUAL CHRISTMAS DINNER

(All other volunteer positions are filled – Thank you for your support!)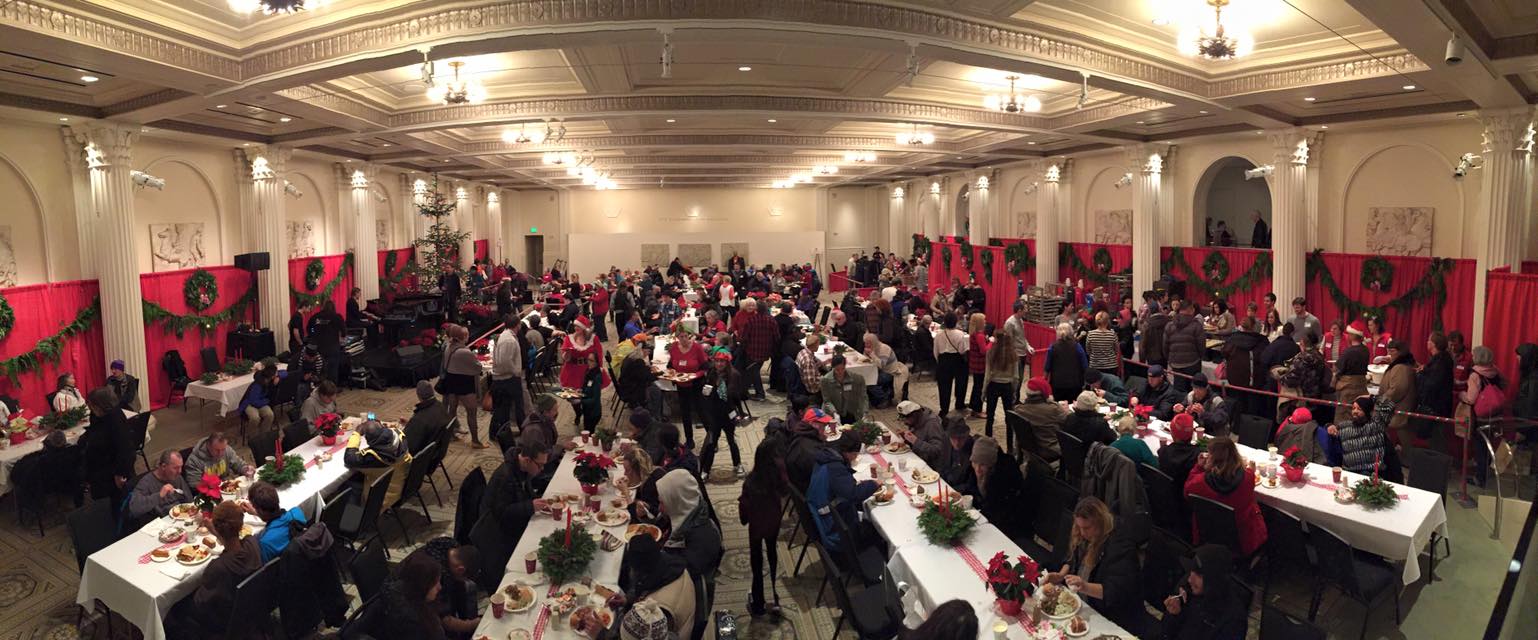 Each year Potluck in the Park, in partnership with the Portland Art Museum, hosts an annual free Christmas Dinner.
In 2019, our meal will be served on Christmas Day –
Wednesday, December 25th
Noon – 3pm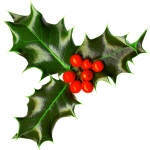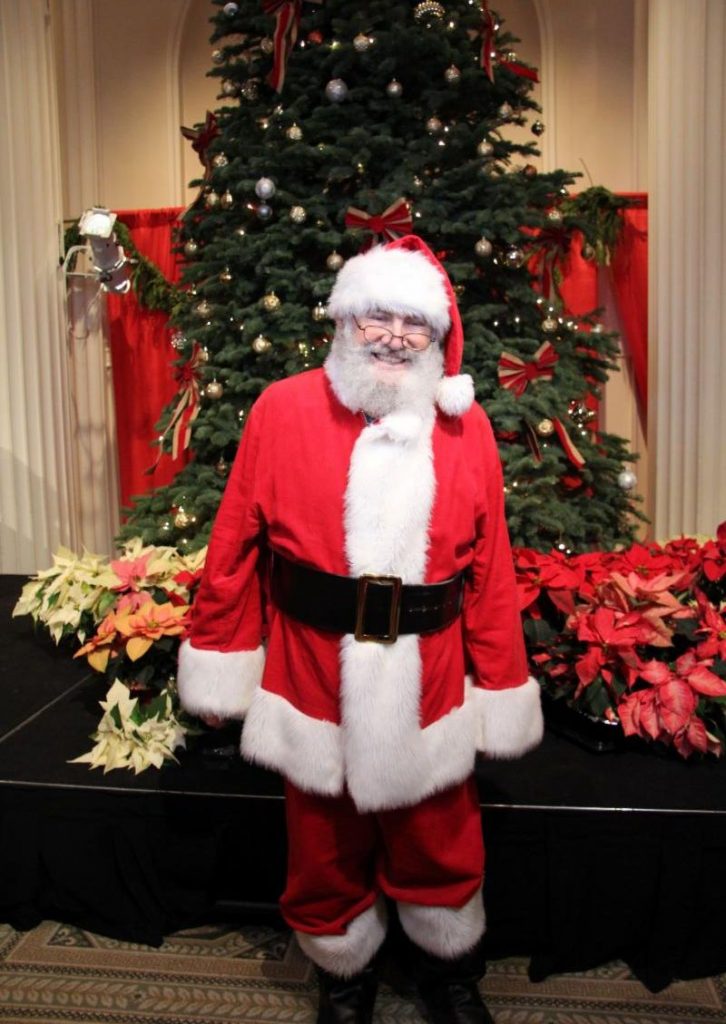 You are invited to join us for Potluck in the Park's annual holiday tradition. In partnership with the Portland Art Museum for the 6th year we will be serving our free Christmas Dinner in the Art Museum's Fred and Suzanne Fields Sunken Ballroom. We are expecting close to 1100 guests to join us. Serving hours will be noon to 3:00pm on Christmas Day.

As always, we will serve a turkey dinner with all the trimmings accompanied by live music from some of Portland's finest jazz musicians. Guests can have their photo taken with Santa and receive a pair of warm socks stuffed with goodies by Cathedral Elementary School student elves, as well as other warm wear. We will have phones available to make free phone calls to loved ones.

We will spend the day before turning what is already a beautiful ballroom into a Christmas wonderland with a tree, pipe and drape surrounding the room and wreaths, fresh garland and poinsettias from our wholesale florist and nursery friends.
HOLIDAY GOODIES NEEDED
Potluck in the Park welcomes donations of homemade or commercial non-perishable pies and cakes for our Christmas Day Dinner and cookies and pastries for our Sidewalk Coffee & Pastry Cafe out front. You can bake yourself or purchase, or maybe ask your local coffee shop or bakery for a donation of their Christmas Eve leftovers.
We also need No-Sugar, Low Sugar and Gluten Free desserts and fresh bananas for our diabetic and "dentally challenged" guests.
If you can help, please confirm via email to xmasbakedgoods@potluckinthepark.org. We aren't able to do this signup through the Hands On process. If you are bringing pies or cakes, please indicate how many.
IMPORTANT DELIVERY INFO! In order to reduce confusion on Christmas Day we ask that all baked goods be delivered the day before, on Tuesday, the 24th between 10am and 5pm when we will be setting up and decorating. Please bring them directly to the Art Museum.