PIANO MADNESS
FRIDAY – OCTOBER 24TH, 2014
TIFFANY CENTER
Featuring: Tom Grant and  Michael Allen Harrison
with other special guests  
>>Click Here for Sponsorship Information
>>Buy Tickets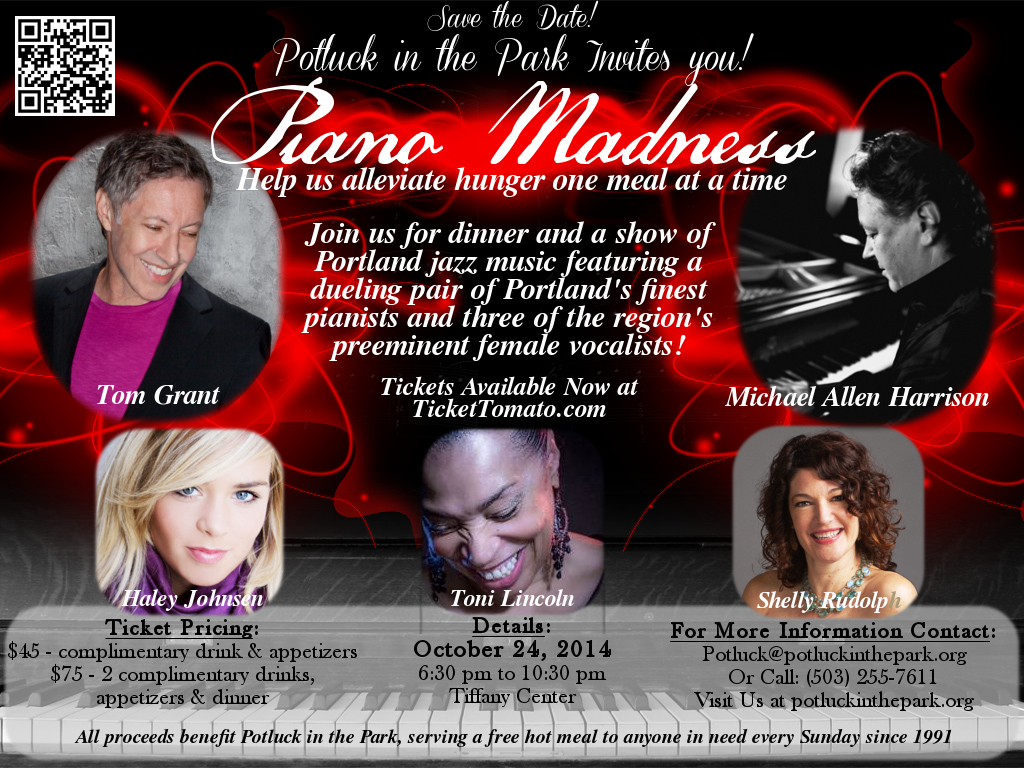 ---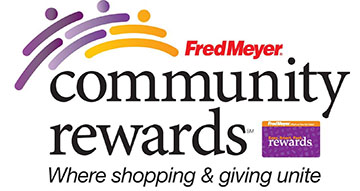 You can help Potluck in the Park earn donations!
just by shopping with your Fred Meyer Rewards card!
Fred Meyer is donating $2.5 million per year to non-profits in Alaska, Idaho, Oregon and Washington, based on where their customers tell them to give. Here's how the program works: 
Sign up for the Community Rewards program by linking your Fred Meyer Rewards Card to Potluck in the Park at www.fredmeyer.com/communityrewards. You can search for us by our name or by our non-profit number (88075).
Then, every time you shop and use your Rewards Card, you are helping Potluck in the Park earn a donation!
You still earn your Rewards Points, Fuel Points, and Rebates, just as you do today.
If you do not have a Rewards Card, they are available at the Customer Service desk of any Fred Meyer store.
For more information, please visit www.fredmeyer.com/communityrewards.
---
Since 1991 | Rain or Shine
Rain or shine, 52 weeks a year, hundreds of needy people have a hot meal and a community gathering place because generous supporters understand food is a human right and hunger is a human wrong. Every Sunday for twenty-one years Potluck in the Park volunteers have prepared and served healthy wholesome meals with dignity and kindness. The secret to Potluck in the Park's staying power is the story of its people.  Our tenacious teams of career-volunteers have inspired thousands of other volunteers to donate their time, talent and money.  Their dedication and passion has made Potluck in the Park a touchstone for a community in crisis.