WILLAMETTE WEEK'S GIVE!GUIDE
NOW THROUGH DECEMBER 31, 2014
WHAT IS WILLAMETTE WEEK'S GIVE!GUIDE?
Willamette Week's Give!Guide is Portland's easiest path to year-end giving. G!G showcases small, medium and large organizations whose missions fall into eight categories: Animals, Arts, Community, Education, Environment, Health & Wellness, Social Action, and Youth. In ten years, G!G has raised nearly $10 million for hundreds of local nonprofits. Last year, WW readers gave $2,452,333 to 129 Portland organizations and the Oregon Cultural Trust.
WHAT ARE THE GOALS?
The original intent of WW's Give!Guide was to hook young readers on the year-end giving habit. Today, readers 35 and under provide 30% of the donations. G!G also honors four Portlanders 35 and under who do fabulous work for local nonprofits by awarding them the Skidmore Prize. Winners must work at a local nonprofit, be 35 and under, and make $35,000 a year or less.
HOW DOES THIS BENEFIT POTLUCK IN THE PARK?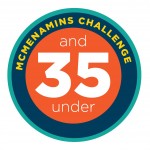 Last year Willamette Week's Give!Guide brought in $10,415.00.
With your help, we can make this a very profitable fundraiser. Many of our family, friends and colleagues are looking for year-end giving avenues, please spread the word about this wonderful program. Don't miss the "Big Give Days" Any donor who makes a minimum gift of $10 through Give!Guide (on days listed below) has an opportunity to be chosen at random to win a great incentive prize. Over the past few years, G!G has experienced significant giving on these days. Last year, these four days raised over $366,000 combined. Examples of incentives: a bicycle; an ice cream party for 250; a case of distilled spirits.
If you donate a minimum of $10 to any organization on one of these days, you have a chance to win one of these great incentives:
Nov. 20: Powells Book's $500 shopping spree.
Nov. 25: Portland Thorns and Timbers ticket package.
Dec. 2: Bike Gallery bike giveaway.
Dec. 11: Salt & Straw ice cream party.
Dec. 18: A case of spirits from Rogue Distillery. This prize is sponsored by the Rogue Foundation.
Check out the link to the Give Guide user's manual so you can read about incentive programs, big give days & the 35 and under challenge which encourages younger donors to become nonprofit donors. There's an extra $1000 for the nonprofit with the most 35 & under donors!

---

POTLUCK IN THE PARK
CHRISTMAS DINNER
IS MOVING TO THE
PORTLAND ART MUSEUM!
After 20 years in the YWCA gymnasium, Potluck in the Park is excited to announce a new venue for our free Christmas Dinner. We are moving across the street to the Portland Art Museum's Kridel Grand Ballroom. Dinner will still be served on Christmas Day, this year from noon to 3:00pm. We couldn't be more thrilled.  >>LEARN MORE
Volunteer Registration
Volunteer registration will be open soon. We will announce it by email to our e-newsletter list. This volunteer opportunity fills up fast and you must register to participate. Sign up for our newsletter on this homepage so that you are the first to know when and where you can register for Christmas Dinner. Then keep an eye on your email and check out our website, we'll keep you posted!"
---

Since 1991 | Rain or Shine
Rain or shine, 52 weeks a year, hundreds of needy people have a hot meal and a community gathering place because generous supporters understand food is a human right and hunger is a human wrong. Every Sunday for twenty-one years Potluck in the Park volunteers have prepared and served healthy wholesome meals with dignity and kindness. The secret to Potluck in the Park's staying power is the story of its people.  Our tenacious teams of career-volunteers have inspired thousands of other volunteers to donate their time, talent and money.  Their dedication and passion has made Potluck in the Park a touchstone for a community in crisis.