2015 Willamette Week's Give Guide
begins November 4th.
What is Give!Guide?
Willamette Week's Give Guide (G!G) is an annual effort to seek to engage young Portlanders in a common cause: supporting dozens of local nonprofits that work to improve life in our community. Created in 2004 to hook Willamette Week readers 35 and younger on the giving habit, this goal remains the primary focus. But the Give!Guide has grown sufficiently since its founding — from $24,000 collected in 2004 to numbers over $3 million last year. Potluck in the Park is honored to be one of only 139 nonprofits in 8 categories, to be chosen to participate this year. The minimum gift can be as small as 10$ so it makes giving for almost everyone affordable.
What are the "Big Give Days"?
Any donor who makes a minimum gift of $10 through Give!Guide (announced on Facebook) has an opportunity to be chosen at random to win a great incentive prize. This years prizes include Trailblazer tickets & a signed Damian Lillard jersey, $500 Powell's Books shopping spree, a visit to your school by Timber Joey, a Trek Allant 7.2 bike, and more.  Visit our Facebook Page for Big Give Days!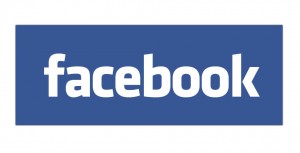 The Skidmore Prize
Last year G!G raised $3,145,095 with 10,276 individual gifts. Every year, Willamette Week honors four Portlanders 35 and under who do fabulous work for local nonprofits by awarding them the Skidmore Prize. Winners must work at a local nonprofit, be 35 and under, and make $35,000 a year or less. This year's winners received awards, including prizes of $4,000 each.
How do I participate?
It's easy!  Just click.  Beginning November 4th, 2015 you can make your donations by visiting giveguide.org/#potluckinthepark